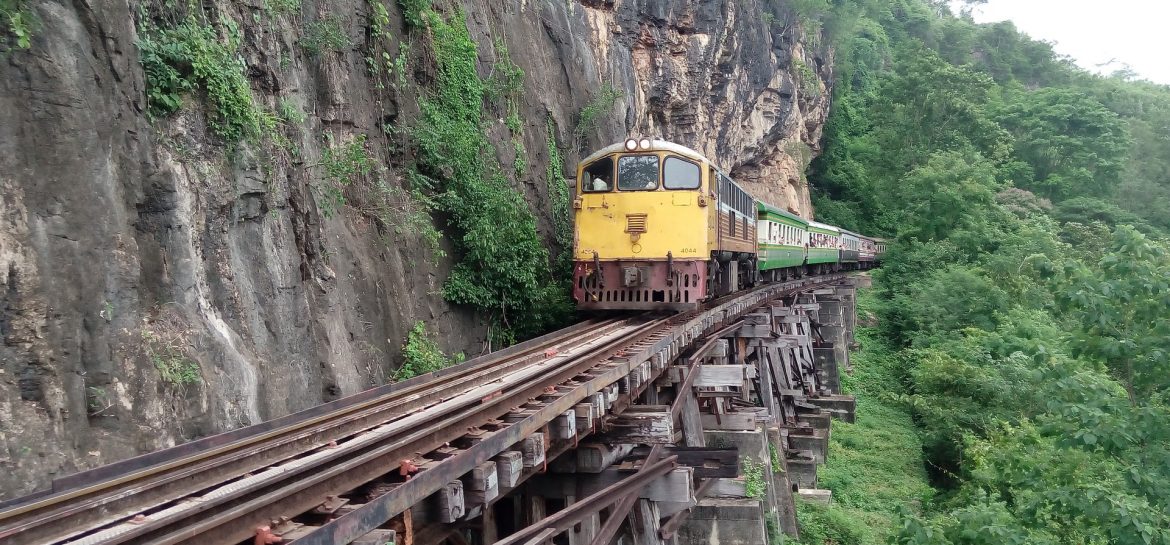 Traveling by sleeper train in Thailand is a great experience for world nomads and travel newbies alike. They provide a great adventure, allowing many travellers to experience a new way of travel.
Trains in Thailand are cheap and save you the cost of one nights hotel so they are definitely worth looking into. Flights may also be cheap, but by time you factor in check-in times and traveling from airports to towns and cities, you might find that trains are the most convenient way to travel.
Second class sleeper trains are a more sociable way to travel in Thailand when compared to first class sleeper carriages. Some also feel that the bunks are more comfortable then in first class. It is also worth bearing in mind that second class sleeper compartments only sleep two people per cabin whereas it is possible to get 4 bunks together in second class.
TO AC OR NOT TO AC?
When booking a second class sleeper train, you can choose between fan or air condition (AC) carriages. The air conditioned option might be slightly more expensive but we found them far more comfortable. The AC carriages also seem to do a better job keeping mosquitos out (mosquitos hate air con). You can also choose to book either upper or lower bunks. The upper bunks are slightly cheaper, but have less room and sometimes let in more light.
FACILITIES ON SLEEPER TRAINS IN THAILAND
There are some power points provided, but these are few and far between so if you need to use one, an extension cable might be a good idea (I picked this tip up from locals who do this all the time).
At the end of each of the second class sleeper trains are a couple of sinks and two toilets. The toilets can be hit or miss. Although they are usually clean, some carriages have only two holes in the ground rather then actual toilets (if this happens to you, you may want to walk though to the next carriage which will probably have the type of toilet we are more accustomed to.
WHAT TO TAKE WITH YOU
A few essentials can go a long way to ensuring you have a good nights sleep. We recommend taking a 'black out' eye mask as even though each bed has curtains, these don't block out all of the light. A pair of headphones can be good too if you want to block out all the sounds that are inherit with train travel.
We have always found train travel in Thailand to be safe, but it still pays to err on the safe side. Bicycle locks are a great way to secure your luggage against potential thief. We always recommend using padlocks on the zips and any valuables should be kept in a small bag next to where you are sleeping.
Finally don't forget to set an alarm so you wake up in time for you stop. Food is usually available on-board and is part of the experience. You also get provided with fresh bedding and a pillow.
Travelling by sleeper train in Thailand is a fantastic experience. So swap your plane ticket for a sleeper train and get ready to experience a journey that you will remember for years to come.