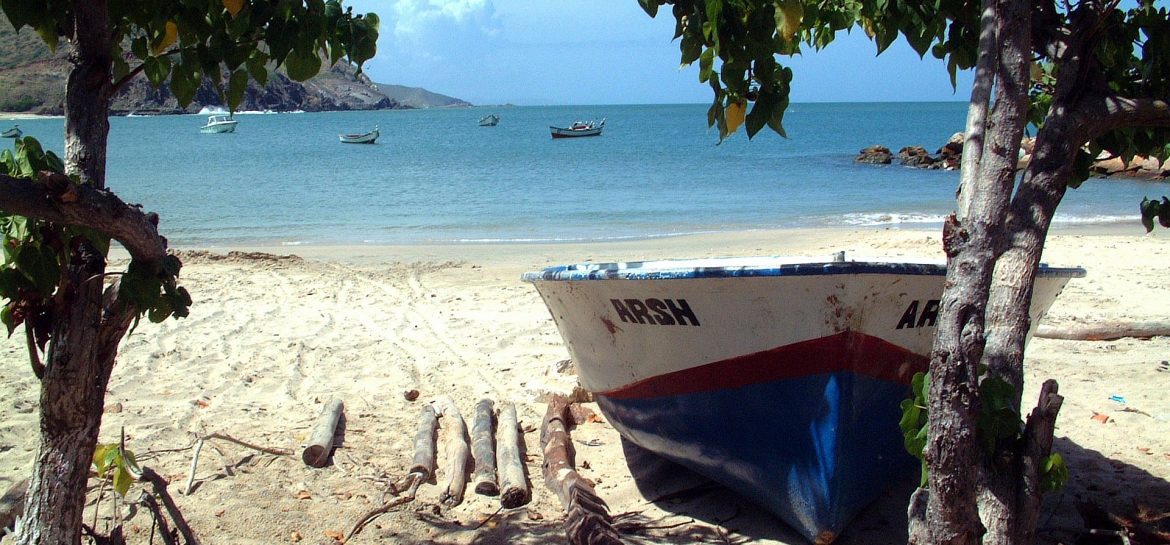 IMPORTANT UPDATE: We originally wrote this article over three years ago. Since then the political situation in Venezuela has deteriorated greatly to the point where we would no longer suggest traveling to this incredible country. We have heard of daily muggings and kidnappings. We will monitor the situation and update this post if/when things improve. We have left the original post below for your reading pleasure.
With it's vast rainforest of the South, white Caribbean coastline and fascinating culture, Venezuela is a top destination for any self respecting world traveler. But in recent years the reports of regular crimes and gun violence has made many travellers think twice about exploring this gem of a country.
I spent a total of nine months in Venezuela so will try and give my viewpoint on some of the dangers and how to stay safe.
Is Venezuela Safe?
This all depends on a number of variables, but strictly speaking, Venezuela is a dangerous country. But so are parts of any major city like London or New York. If you take precautions and use your head, you have a very good chance of having a safe trip to Venezuela.
How Safe Are Venezuela's Barrios (Slums) and Cities?
The slums of Venezuela known as 'Barrios' are know to be the most dangerous spots to visit. Although I made a number of visits to these and the people inside them, I would recommend that most travellers stay away. On one morning visit to a barrio in San Felix (part of Ciudad Guyana) a young boy had just been shot for not giving up his mobile phone to malandros (the name given to the thugs who form the gangs in Venezuela).
But unfortunately such violence and crime is not limited to just these areas. Malandros frequently rob buses, houses and people in afluent areas and do so throughout all parts of the day. If you are confronted by such a person, do not try and resist! Your life is worth more then your possessions.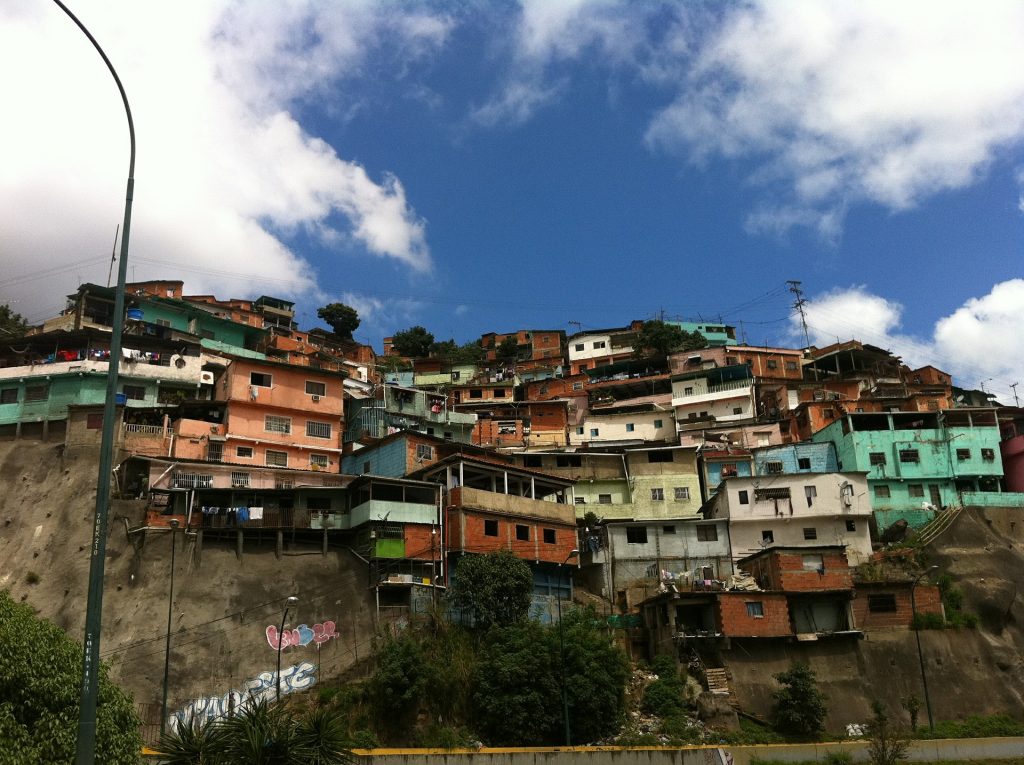 Which Other Crimes are Common in Venezuela?
Although cities such as Caracas, Maracay and Ciudad Guyana are known as being some of the most violent in the world, it has to be said that unprovoked violence is a rarity. If you ever have the misfortune to come into contact with a Malandro who is trying to rob you, just be respectful and comply with their wishes. If you do this, the chance of any violence against you is very low.
Another crime that is common is car jacking. Armed malandros have been known to get into the car and order out the driver. Again common sense dictates that you comply. Finally the most scary form of crime I heard of during my stay in Venezuela was the practice of gangs entering someones house, holding the family at gunpoint and emptying the house. This is not a very common occurrence but sadly it does happen, even in gated communities. I didn't hear any reports of this happening in hotels though, so is unlikely tourists will come face to face with such an ordeal.
The last thing to talk about is the recent riots that have been taking place in Venezuela. Many of the foods that are subsidised by the government (like flour and oil) have been in real shortage. Infact for most of these goods, the only way to get hold of them is on the black market where prices are overinflated. This has resulted in a number of peaceful and violent riots in Venezuela. If you hear about any of these on the news, stay far away from them at all costs.
How To Keep Safe In Venezuela
The above really are the worst case scenarios though. In my nine months in Venezuela I was able to stay clear of anything more then having our possessions stolen from the back of our car. All my fellow travellers that I spoke to managed to have incident free stays.
The golden rule is to do your homework. For example if you are traveling cross country by coach, choose a reputable company (I will write an article about the one I chose in the near future). Only use busy public areas if at all possible and don't visit the Barrios. And if you have valuable possessions, don't flash them about in public.
For the majority of tourists, their visits to Venezuela are pleasant and incident free. In-fact some parts of Venezuela's jungles and countryside are so safe that people don't have locks on their doors. My guidance for any visiting Venezuela or any other country for that fact, is to check the information found at FCO website (https://www.gov.uk/foreign-travel-advice/venezuela) as things can change quickly. If you are visiting for an extended period of time, it really is worth registering with the Biritish Embassy inside the country (or the embassy that matches your nationality). They can keep you up to date with any incidents you should know about.
Of-course I haven't spoken about some of the dangers posed by wild animals or desease. I will discuss this in a separate article in the future. If you have any questions, please feel free to pop them below and I will do my best to answer.